The professional world is changing. Cryptocurrencies also have their share in this, because through them not only people became rich, but also new working models were created and are being created. For example, that of the crypto miner. If you want to become self-employed in this area, you have to ask yourself whether it is commercial or freelance. So far Miner registered a trade, but is it not also possible to act as a freelancer? And what are the differences anyway? This article takes a closer look.
Advertising

Self-employment: differences between commercial enterprise and freelancer
First of all: Freelancers and businesses are not mutually exclusive. Just as not every trader can be a freelancer, a freelancer must register a commercial enterprise under certain conditions. The artist who paints his paintings at home and sells them through a gallery or auction is an artist and freelancer. However, if he sells his pictures in his own online shop or studio, this falls under commercial operation. But what differences are there in general?
Freelancer – the pluses are that accounting is simplified and there are no business taxes. The income from freelance work is taxed as income from self-employment. There are only partial differences with regard to social insurance compared to traders. Some freelancers are legally obliged to pay into pension schemes or the statutory pension insurance. These include, for example, lawyers, but also brokers. In order to register as a freelancer, the chosen profession must be included in the list of freelance jobs or be very similar to them. Normally, neither the production nor the sale of goods takes place.
Commercial enterprise – the trade must be registered, this is mandatory. Trade tax is levied for the trade, but only from a certain annual profit (allowance: 24,500 euros). Through the business registration, traders automatically fall under commercial law, since they act as merchants. This is again accompanied by special documentation obligations. At the same time, traders must use double-entry accounting. Even a freelancer can register a business, but he still does not fall under the merchants. For traders who are also freelancers, it is often complicated to keep the accounts correctly, because the profits from the freelancing are to be separated from those of the commercial activity.
What applies to miners?
Anyone who is self-employed as a miner does not need to worry about the differences between freelancers and tradesmen. Miners are basically traders, so instead of the differences, the specifications for the traders are important.
But why do crypto miners fall under the commercial operation?
Definition – Miners run their operations with a fixed profit-making intention, are self-employed, run the operation permanently and participate in economic traffic. Since miners do not practice asset management in the private sector, they cannot be compared with private speculators either. A good comparison is to see the miner as a digital mining company – both are clear trades with creative intent.
Permission? – miners do not have to obtain these from BaFin, as there is no trading venue of their own. Only in the own municipality is the business registration carried out and informed that a commercial activity is pursued. Caution: The login must be done before mining. Unlike the pure trader, miners can not hide their actions.
Taxes – miners in particular should lead them very solidly, as it can be assumed that cryptocurrencies will be looked at more closely. As for taxes, the income tax return is made. Anyone who does not use the small business regulation or falls over its limit is also subject to VAT. However, there are ways to get exempted from VAT as a miner.
Tips for starting a business
Crypto mining is still quite a new activity. In principle, it makes a lot of sense to get advice from a tax consultant before the foundation and during the foundation. Sometimes, for example, there are questions in accounting:
Development course – which one to capture. The one that was painted first? What happens when the coin is sold – is this price recorded again?
Ignorance – it can be assumed that most people in the trade office and the tax office have relatively little to no experience with mining. A tax professional on the side can avoid a lot of confusion and hassle in this regard.
Selection – what applies to the tax office will also apply to tax consultants. Miners should specifically look for a tax consultant who either specializes in this field or has good experience himself. Sometimes it is necessary that other laws are taken for help or judgments are needed. An insider can always help fast rounds better than a layman in this regard.
Crypto miners must therefore basically run the commercial operation. If you also want to work as a freelancer, the income must be strictly separated from each other. Accordingly, a separate business account is also recommended. This has the additional advantage of the right provider that it is designed for fast, digital transactions, which can be extremely important in crypto transactions.
Of course, crypto miners are also allowed to deduct operating expenses from their tax at any time. Since mining is a very electricity-intensive activity, it would make sense to either work with another electricity meter or track consumption in another way. In this way, the cost of electricity can be deducted and the consumption can really be substantiated. It could sometimes come to questions, if a miner in a small apartment 3.000 euros in electricity costs settles. Such heights are otherwise known in private households with cultivation rather than mining.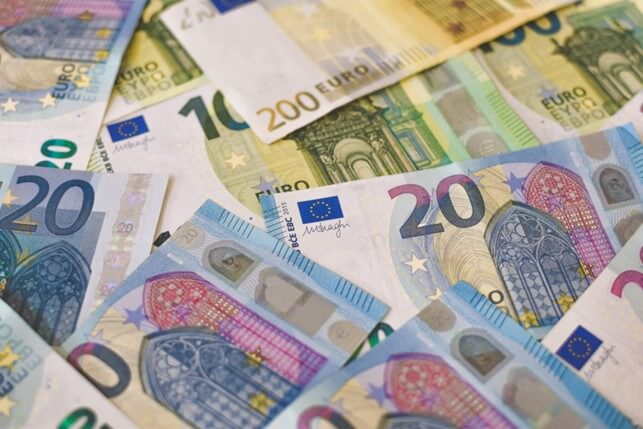 Conclusion-the trade obligation exists
Crypto miners must register a trade when they start up. This is mandatory and a point that miners should not forget or displace. The activity must also be registered for tax purposes. In principle, it is recommended to immediately contact an experienced tax consultant who knows this "unknown" independence and can assess the tricks and hurdles well. In most cases, the tax consultant also takes over the necessary tax declarations. If a crypto-miner is also engaged in a freelance activity, then these activities must be completely separated from each other. Of course, this also applies to the founders who run the business in addition to employment.